Course
コース料理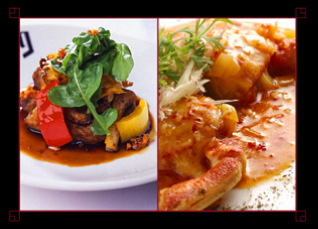 "Only one"
"In season"
"Health"
Having these as our main theme, our ultimate goal is to pursue
the best quality of each course.
We'd like to recommend you "A season-only course"
which changes the menu according to the season.
This is a limited course, what we call, "Our masterpiece"
, so we'd like you to taste it making full use of your five sense.
Let us ensure again that we do not use any chemical seasoning.
Course menu changes every two months.
You can get
"Free drink plan"
by ordering each course
+3,000yen
Draft beer White wine Red wine Shaoxing rice wine
Apricot wine Kuei hua chen wine (a distilled liquor flavored with sweet osmanthus flowers)
Plum wine Non-alcohol beverages
*Valid for 2hours and a half)
*Please make a reservation by a previous day.
*From 4 persons
*Without tax

8% consumption tax and 10% service charge will be added to the above price.

Cancellation of the course meal by 2 days in advance.
Please note that cancellation fee of 50% on the previous day and 100% on the day may be generated.